Server Status: Online. [ 9:47:24 AM ]

What is EternalFable?
EternalFable is an animated fantasy RPG (It has Dragons!) that you can create a free account and play using your web browser. Each week we (Artix, Cysero, Zhoom, Geo, Alina, Ghost, J6, Thyton, Rolith, and the DF Team) add new original content based on the suggestions of you (hopefully) and your fellow players as we evolve our ongoing storyline. EternalFable is free to play, but if you like what we are doing you can help support the game by upgrading with a powerful Dragon Amulet unlocking exclusive areas and powerful items.



Warning: include(/news.php): failed to open stream: No such file or directory in /home/vhosts/metal.6te.net/index.php on line 167

Warning: include(): Failed opening '/news.php' for inclusion (include_path='.:/opt/remi/php71/root/usr/share/pear:/opt/remi/php71/root/usr/share/php:/usr/share/pear:/usr/share/php') in /home/vhosts/metal.6te.net/index.php on line 167


More News




Warning: include(/more-news.php): failed to open stream: No such file or directory in /home/vhosts/metal.6te.net/index.php on line 172

Warning: include(): Failed opening '/more-news.php' for inclusion (include_path='.:/opt/remi/php71/root/usr/share/pear:/opt/remi/php71/root/usr/share/php:/usr/share/pear:/usr/share/php') in /home/vhosts/metal.6te.net/index.php on line 172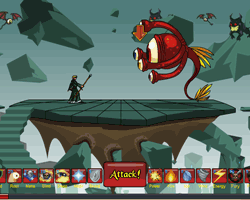 Account Help



If you are a Guardian and having trouble accessing your account, the following should help you get back into the game. Note: No Guardian accounts were deleted! All Beta characters were converted into live characters.

Copyright © 2010 Artix Entertainment, LLC. All Rights Reserved.
"AdventureQuest", "DragonFable", "MechQuest", "ArchKnight", "BattleOn.com", "AdventureQuest Worlds", "Artix Entertainment"
and all game character names are either trademarks or registered trademarks of Artix Entertainment, LLC. All rights are reserved.






Warning: include_once(/right-sidebar.php): failed to open stream: No such file or directory in /home/vhosts/metal.6te.net/index.php on line 203

Warning: include_once(): Failed opening '/right-sidebar.php' for inclusion (include_path='.:/opt/remi/php71/root/usr/share/pear:/opt/remi/php71/root/usr/share/php:/usr/share/pear:/usr/share/php') in /home/vhosts/metal.6te.net/index.php on line 203